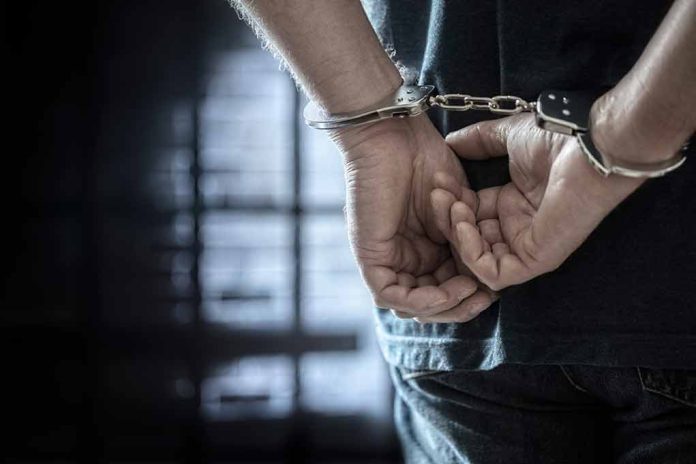 (RepublicanView.org) – Police in Malibu, CA, arrested a 22-year-old Fraser Michael Bohm for suspected vehicular manslaughter after he allegedly sideswiped parked cars before hitting six pedestrians on the Pacific Coast Highway.
Four of the victims were killed on scene and two remain hospitalized. No information has been released about their conditions since they were admitted.
Authorities believe he was being grossly negligent. He was allegedly driving his BMW car well over the posted speed limit and lost control before hitting other cars and a group of people.
The incident occurred about 4 miles from Pepperdine University, or 25 miles outside of Los Angeles. That stretch of road is a popular walking area for pedestrians. However, it's also known for being dangerous.
Bohm incurred a few minor injuries and was briefly hospitalized before his arrest. Sargant Maria Navarro of the sheriff's office has said that alcohol likely did not play a factor in the incident since Bohm passed a sobriety test. However, the investigation is still ongoing. Bohm was reportedly released soon after his initial arrest pending further investigation, so it's still unclear whether he will be formally charged.
All four of the students killed were seniors at Pepperdine University, a private Christian college located in Los Angeles County. The school announced via Facebook a celebration of life for the students who were killed in the incident that will also be streamed online. A prayer service was also held at the school Thursday morning.
Speed is a leading cause of fatal crashes along that stretch of highway. The problem has become so prolific that Hollywood producer Michael Shane, whose teenage daughter was also killed on Pacific Coast Highway, is raising funds for a documentary to help increase awareness. The stretch of road has been dubbed "Blood Alley" for the number of speed-related deaths that have occurred there. He hopes for more warning signs and community involvement. Malibu Mayor Steve Uhring, who just took office, has called for state support in the area.
The driver that took his daughter's life was sentenced to 15 years on a second-degree murder charge.
Copyright 2023, RepublicanView.org