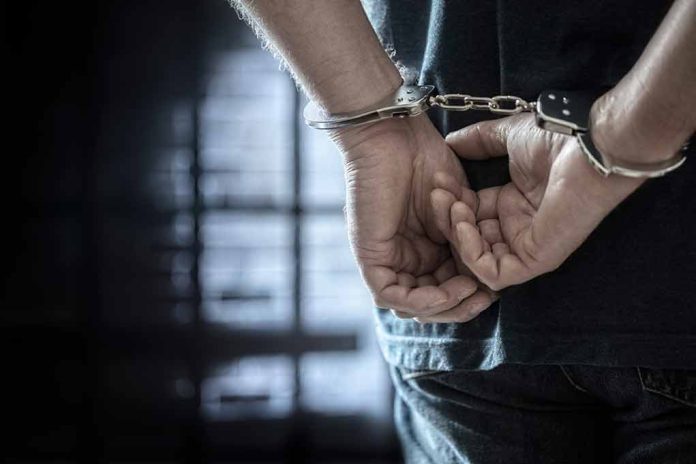 (RepublicanView.org) – A man who allegedly planned a shooting at a rock climbing festival has been arrested and charged with attempted murder, first- and second-degree attempted assault and unlawful use of a weapon. Samson Zebturiah Garner of Portland, Oregon, allegedly plotted to shoot four people at a three-day rock climbing festival at Smith Rock State Park in Oregon from October 20 to 22.
Deschutes County district attorney accuses Garner of planning to murder a group of people and said he had amassed the weapons to carry out the threat; a rifle and two handguns were located in his car. The American Alpine Club, which organized the festival, released a statement saying they worked alongside authorities to ensure it would be safe to hold the event. The festival went ahead as planned.
Deschutes County Sheriff's Office opened an investigation into Garner after a tip from Portland Police Bureau detectives alerted them that a local resident was planning a violent attack in the area. The sheriff's office obtained a search warrant for Mr. Garner's vehicle and discovered the weapons as well as climbing equipment. Investigations are ongoing but law enforcement officers said there is no reason to suspect the involvement of any other parties. However, there is evidence that the suspect told associates that he planned to carry out an attack.
During his arraignment on April 20, Judge Beth Bagley detained the 39-year-old suspect on $10 million bail. Court documents show Garner planned to kill unnamed persons "Belayer 1" and "Belayer 2," as well as "Spectator 1" and "Spectator 2." A Belayer is a person who holds a climber's rope and feeds it to them as they ascend or descend a cliff face or mountain.
Portland-based mountaineering organization Mazamas confirmed that Garner has been a member in the past and is an experienced climber. Authorities have established no motive for the alleged crime. Garner faces life in prison if convicted.
Copyright 2023, RepublicanView.org