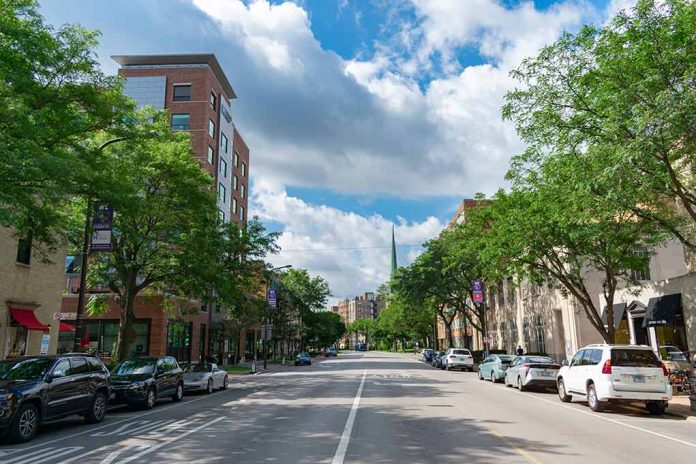 (RepublicanView.org) – Evanston, Illinois, is the first US city to pay reparations to its African American residents. The city has a black population of around 16%, and payments have already begun. Robin Rue Simmons, a former alderwoman of the city, founded the First Repair organization, dedicated to fighting for cash payments to compensate for slavery and subsequent discrimination, said this is only the beginning.
"We all look forward to seeing more legislation put into law and then into practice, and then disbursed," she said, according to a report from Yahoo News.
Having carried out a "harm report," Simmons concluded that housing was the first area to address, and city officials raised $10 million through taxation on recreational cannabis. In 2022, 640 people received payments of $25,000 toward the purchase price of a house, but now, for the first time, black residents are reportedly receiving cash.
To qualify for payment, a person must show that they, or their ancestors, lived in the city between 1919 and 1969.
When the first reparations proposal came out in 2021, the Black community's reception was reportedly mixed. Some people were happy with the home and mortgage assistance program, while others argued it didn't go far enough. According to Yahoo News, Evanston resident and founding member of "Evanston Rejects Racist Reparations" Rose Cannon said that while she liked the idea of reparations, she didn't like how the city was going about it.
Meanwhile, the Project on Fair Representation was founded in Austin, Texas, in 2005 and provides funding for legal discrimination cases. It challenges racial quotas, "affirmative action" in education and employment, and reparations. It believes that all US citizens should be treated equally.
Edward Blum, President of the Project, said in response to the initial plan in 2021, "Past discrimination cannot be remedied by new discrimination." He argued that such compensation is unlawful and contrary to the US Constitution.
The fight for reparations at a federal level has not advanced far at this point. However, back in May 2023, Rep. Cori Bush, D-Mo. introduced a piece of legislation that she argues would help settle the "moral and legal obligation" the country has to its Black citizens. The legislation calls for $14 trillion in reparations.
Copyright 2023, RepublicanView.org