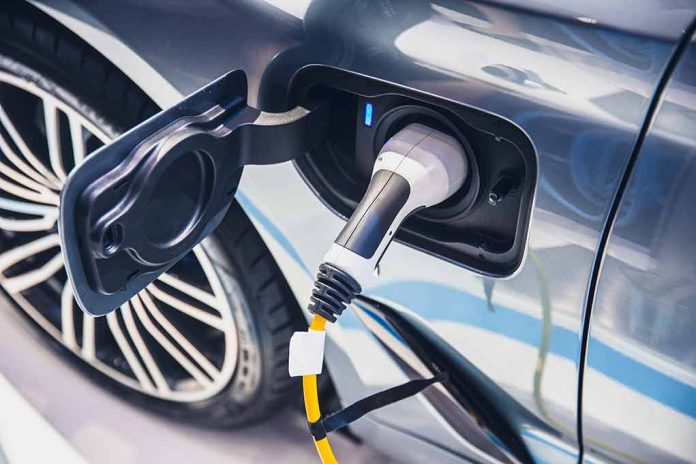 (RepublicanView.org) – Vehicle owners are reportedly finding they must pay large sums to fix small problems, according to a New York Times report from early July. The report states that new vehicles are becoming more and more technologically advanced, at that's helping drive up the costs of repairs.
The report noted that people are coming forward about facing heavy costs to repair electric vehicles. For instance, New Yorker Chris Apfelstadt has spoken out about the cost of an accident involving his electric pickup truck, the Rivian R1T. A simple bumper clash, which occurred when another motorist rear-ended him, ended up costing $42,000 to repair.
Apfelstadt told the outlet, "I expected it to be expensive, but it was still a shocking number." The outlet also noted that the likely reason for the pricey repair had to do with "a sleek panel that extends from the truck's rear to front roof pillars." It said the car company is new and still small, which likely also contributed to the price.
In general, the costlier repairs of vehicles in today's world are partly attributed to a general increase in the price of maintenance and parts, which has grown by 36 percent since 2018, according to NYT. But a further complication arises from the interconnected parts within the cars themselves. Ryan Mandell, who works in car insurance, said, "The modern digital architecture is so advanced that systems beyond point of impact are being disrupted." He added that returning a vehicle to "pre-loss condition" is harder than ever and is expected to get worse.
The report noted that in the case of electric vehicles specifically, there's lack of qualified mechanics and outlets that can deal with these distinct vehicles. For example, there are 2,800 dealers to take care of Ford cars in America, but only 200 where a Rivian vehicle can be repaired.
The cost of electric vehicles is a growing concern, particularly as governments set ambitious targets to replace gasoline over the next few years. The Biden administration wants 50% of American cars to be electric by 2030. Some, however, suggest that the figure is somewhat unrealistic – while sales are rising, US figures are still far off 50%. In 2010, Americans bought just over 1,000 EVs, but by 2020, this had increased to more than 230,000.
Tesla, owned by Elon Musk, dominates the American market – almost 80% of US EVs are produced by Tesla and their price tags are high. The many of these cars cost around $50,000 or more.
Copyright 2023, RepublicanView.org