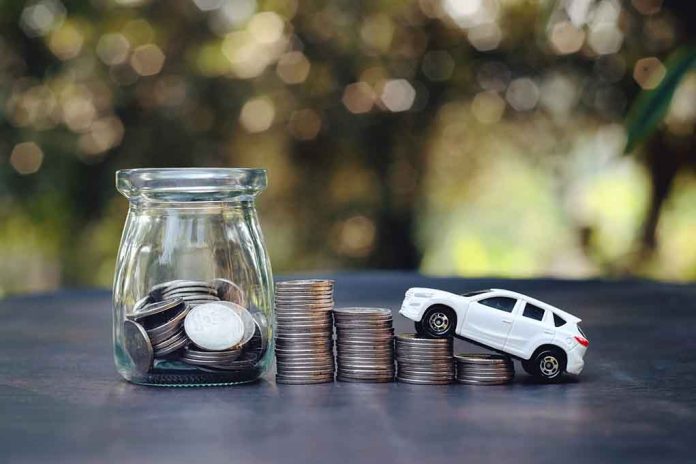 (RepublicanView.org) – A low credit score can be a devastating setback when attempting to buy a reliable car. If you've experienced financial troubles and haven't been able to keep up with your payments, have outstanding judgments, liens, repossessions, or bankruptcies, or just haven't been able to establish a solid credit history, then finding a car loan may seem like an impossible task. Not so! There are options available to help you get in the driver's seat.
You Have Options — But Be Cautious
The new and used automobile industry sells a commodity item almost everyone needs. There's a market for all borrowers. Unfortunately, because cars are such a necessity, there's also a huge problem with predatory lending practices. People with low credit scores are typically the ones who pay the highest price.
For this reason, you should explore your potential paths with caution. Don't take the first offer you get, but don't rush multiple applications out simultaneously, either. Running numerous credit checks can lower your score, too. Be patient and ask plenty of questions.
Avoid Obvious Scams
You will pay the highest price when shopping at "buy-here-pay-here" lots. While not all dealers who finance are predators, some aren't afraid to lie or even engage in fraud to make cash. Those little lots on the side of the dusty highway with hand-painted signs know desperate people out there will pay an unreasonable price for a clunker.
Common red flags of a questionable dealer include failing to care about your work history, not asking for proof of income, and really not asking any other questions other than how much you have to put down and where they can find the car if they repossess it.
That's where the situation gets sticky. These lots may be the only option for someone in bankruptcy or those with severe black marks on their credit. Yet, their willingness to accept anyone almost always comes at a steep cost to the buyer.
Before doing business with a buy-here-pay-here lot:
Ask what bank backs their financing.
If they finance in-house, ask for their state license number.
Check with your state and local governments to ensure they're legit
Check their status with the Better Business Bureau.
If you aren't happy with what you find, move on to the next provider. Never feel like you're stuck taking a raw deal from a bad dealership.
Check All of Your Options
If you know you're beyond the need for a buy-here-pay-here a lot, make sure you know your options. Check your credit score and report first — CreditKarma provides almost instant access to your record for free. If your score is above 600, and you have a steady source of income, you stand a good chance of finding a loan with an APR under 10%. If you're under 600 but still have a solid work history, you'll pay 12 to 20%.
It's essential to know how much you're going to be able to spend. Most finance companies want to see a car payment that takes up less than 20% of your income. The amount of debt you currently have will also come into play. The more the bank sees you as a risk, the less likely they are to approve your loan.
Is Now the Right Time?
Are you suffering from a credit score of less than 500? Unfortunately, you can likely expect a subprime rate and unforgiving terms. Overpriced cars and high payments are typical and expected.
If you have no choice, you have no choice. Still, if you can wait and work on improving your credit score, you might save hundreds or even thousands of dollars. You'll also have more time to save for a down payment and research where to find the best vehicle for the fairest price.
Copyright 2022, RepublicanView.org