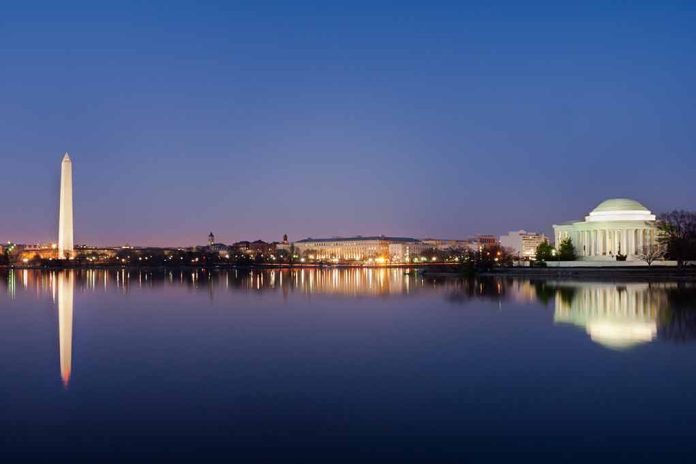 (RepublicanView.org) – Democratic Texas Rep. Henry Cuellar, who experienced a carjacking in Washington, DC, said the nation's capital is "two or three times more dangerous" than the border region he represents. Speaking to Fox News, Cuellar conceded there is a "crisis" at the porous southern border but added that crime levels there are far lower than in some major US cities. Cuellar represents the 28th Congressional District of Texas, which includes the cities of Laredo, Rio Grande City, and San Antonio.
The Democrat emphasized that he believes America is going in the wrong direction in relation to crime and confirmed his opposition to police defunding or sentence reduction. "I was one of 30 Democrats that we don't feel that you affect crime by lowering the penalties. You ought to increase the penalty," he said.
Mr. Cuellar also said he disagreed with moves by the DC City Council to decrease sentences for serious criminals last year. The council specifically reduced penalties for carjacking, as well as other serious offenses, but Congress overturned the measure with the support of President Biden in March.
Texas Rep. Cuellar made his remarks about crime only days after falling victim to it. While parking his car outside his apartment in Navy Yard, Washington, DC, three armed robbers approached the Congressman, threatened him, and stole his car. Police recovered the vehicle hours later, and Mr. Cuellar was unharmed. He thanked the Metropolitan Police Department for their swift action.
Statistics from 2023 show that America's capital city is experiencing a spike in crime. According to the Washington DC Metropolitan Police website, violent crime has seen an increase of about 40% from 2022 to 2023, while non-violent crimes have increased by 26%.
Copyright 2023, RepublicanView.org