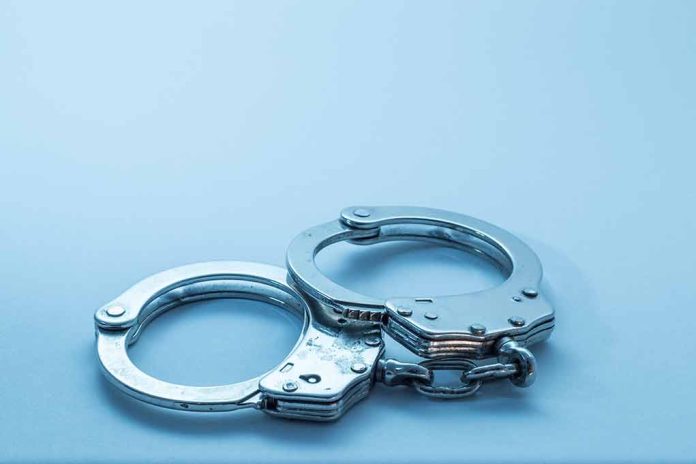 (RepublicanView.org) – Climate activist Greta Thunberg was arrested by London police and charged on October 18 with a public order offense. The Swede was part of a demonstration by campaign group Fossil Free London, which had gathered in the UK capital's upmarket Park Lane area to protest a meeting of oil executives at an exclusive hotel. The 20-year-old was among 26 activists arrested at the scene and later charged under the British Public Order Act for causing "serious disruption to the community, hotel and guests."
Activists organized their demonstration to protest against the Energy Intelligence Forum – a three-day event where the leaders of oil giants Shell and Total were due to speak. At a rally outside, Thunberg told her audience that "spineless politicians are making deals and compromises with lobbyists from destructive industries."
The Swede was released on bail to appear before the courts in November. It is not the first time she has faced legal trouble. She was arrested in her native Sweden in September after joining a group of demonstrators blocking the road to a port in the city of Malmo. Thunberg was fined in July for protesting at the same place.
The young climate change icon rose to fame in 2019 when she delivered a speech to the United Nations that caught the media's attention and went viral online. She told the gathered world leaders that they had "stolen" her childhood and her dreams with empty promises. "You are failing us, but the young people are starting to understand your betrayal," she said.
Thunberg's parents have spoken publicly about her depression and diagnosis of Asperger's syndrome and noted that she became despondent and anxious after teachers told her that the world was on the edge of climate catastrophe.
According to a survey led by Bath University in 2021, 60% of young people in the UK experienced notable or severe concern regarding climate change.
Copyright 2023, RepublicanView.org