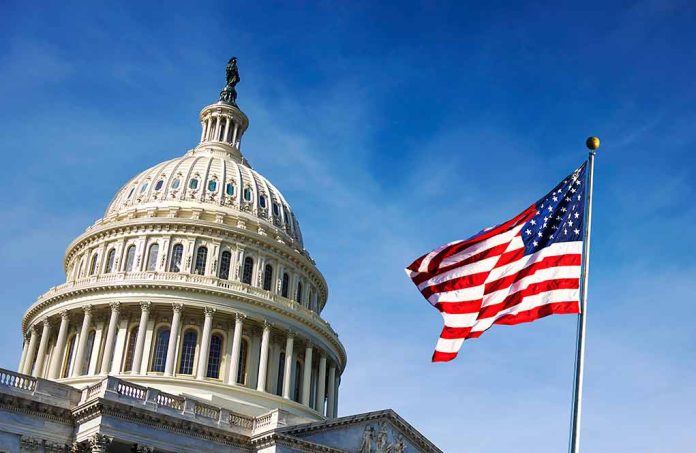 (RepublicanView.org) – Colorado Republican Representative Ken Buck announced recently that he would not run for re-election. Buck was first elected to the House of Representatives in 2014, where he has served on the House Judiciary Committee and the House Foreign Affairs Committee, among others. Before entering Congress, he was elected as Weld County District Attorney three times. His political and legal career spans decades, and immediately after law school, he worked for then-Vice President Dick Cheney.
Buck was among the Republicans in Congress to vote to remove former House Speaker Kevin McCarthy, saying he had "broken too many promises." He added that the House of Representatives is "dysfunctional" and essentially laid the blame for that on Mr. McCarthy.
Buck says his reasons for leaving the House include GOP backing for Donald Trump's claim about the past election and those jailed following the January 6 protests on Capitol Hill are political prisoners. He told MSNBC's Andrew Mitchell he was "disappointed" that the Republican Party continues to "rely on this lie."
The Colorado native confronted candidates in the recent House Speaker elections on whether they believed Trump's claims but nevertheless voted for Mike Johnson, a Trump-ally, to replace McCarthy as Speaker.
Mr. Buck announced his departure from Congress on the same day that House Appropriations Chairwoman Kay Granger said she does not intend to stand again. In a statement, the 80-year-old Texan said she is keen to hand over to a new generation of lawmakers but added that she would serve out her term and "work with our new Speaker and my colleagues to advance our conservative agenda and finish the job I was elected to do."
Granger was elected to Congress in 1996 and was the first Republican woman to represent Texas in the House. She was also the first Republican woman to serve on the House Appropriations Committee and the Defense Appropriations Subcommittee.
Copyright 2023, RepublicanView.org