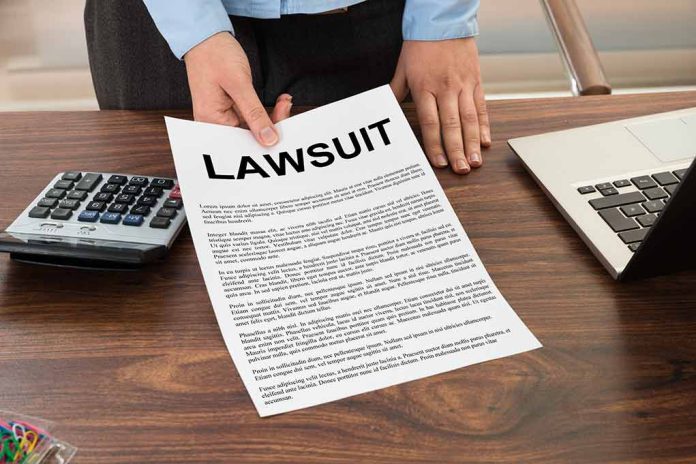 (RepublicanView.org) – Advocacy groups are suing a number of Florida government officials to overturn a provision of the state's new immigration law. The lawsuit was filed by the American Immigration Council, the Southern Poverty Law Center, the American Civil Liberties Union, Americans for Immigrant Justice, and nine other unnamed parties who say they could face criminal prosecution under the rules that took effect in the Sunshine State on July 1.
The groups cite Section 10 of the legislation and say it is so vague that Floridians cannot be clear on to whom it applies. Section 10 makes it a felony to transport anyone who has come into the US illegally and "has not been inspected by the Federal government." The parties argue that there is no way for people to know who has been "inspected" by the federal government or what form that inspection takes.
Senate Bill 1718 is one of America's strictest immigration laws and its publication caused immediate outcry. The legislation requires employers to use the E-verify application that allows them to check a job applicant's immigration status. It also allocates millions of dollars to ending illegal migration to the state, reduces benefits available to migrants, invalidates driver's licenses issued in other states, and requires hospitals to obtain information about a patient's status.
Supporters say the law will discourage illegal migration and enhance employment opportunities for American citizens and those in the United States lawfully. Jeremy Redfern, press secretary for Ron DeSantis, said it also obstructs people traffickers and accused left-wing opponents of facilitating heinous crimes.
According to The Hill, Redfern promised the state would keep up the fight against illegal immigration and human smuggling. He also said they "look forward" to pushing back against legal challenges against the law.
Governor DeSantis has made immigration central to his 2024 White House bid and positions himself to the right of former President Donald Trump. He said he would finish building the wall started by Trump.
Copyright 2023, RepublicanView.org