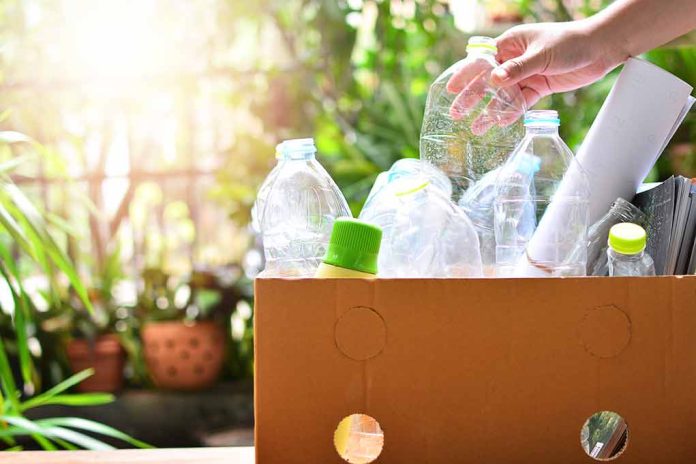 (RepublicanView.org) – Prosecutors in California are charging eight family members with fraud for recycling cans and bottles purchased in Arizona. The group, from Riverside County, allegedly made more than $7 million in the simple scheme and could now face years in prison. According to a statement from Attorney General Rob Bonta, the family defrauded the California recycling program by bringing cans and bottles over from neighboring Arizona and cashing them in.
When a person buys a can or bottle in California, they pay an extra 5 to 10 cents which they can then get back when they return the can or bottle. This means that bringing drinks containers over from another state allows a person to redeem the return payment without the initial expenditure. Prosecutors say this is fraud.
In a statement, Bonta said that consumers are the ones paying for the recycling program in Arizona, and that people who try to hurt its "integrity" are to be held responsible.
Last year, a similar operation was uncovered, and on that occasion, six people made more than $10 million. The scheme was identical – cans and bottles were bought in from Arizona and returned for cash in California. In 2021, law enforcement officers uncovered an even more brazen plot. On that occasion, a group was prosecuted for bringing thousands of empty cans from casinos in Las Vegas and receiving payment for them in the Golden State.
Last January, a consumer watchdog based in California produced a report on the extent of recycling fraud. Its investigation found that the epicenter of the schemes is Southern California and exactly how much money has been made by fraudsters is unknown. The report stated that previous estimates indicate that anywhere between $40 million and $200 million has been stolen annually from California's recycling program.
It also found that scammers are bringing drink containers from several nearby states, but also from Mexico.
Copyright 2023, RepublicanView.org