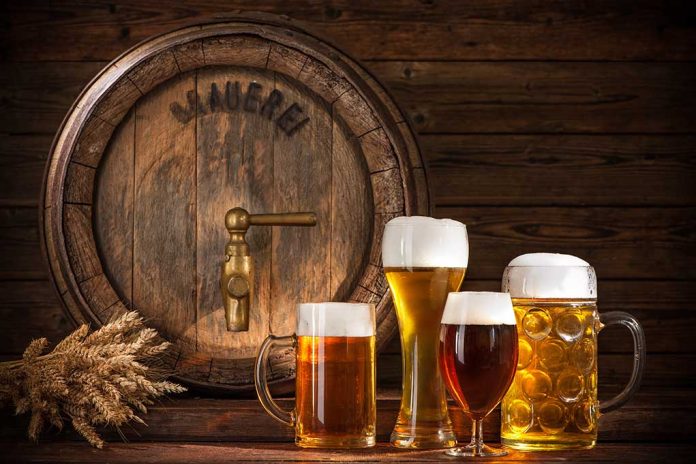 (RepublicanView.org) – Experts warn that Bud Light has only two months to recover its customer base, or it will disappear for good. The beer was the most popular in America only months ago, but its decision to sign a transgender influencer in an ad campaign has caused its sales to drop by more than a quarter.
Anson Frericks, former president of sales and distribution at Budweiser's parent company AB InBev, said retailers begin assessing what to put on their shelves around September and many are unlikely to re-order Bud Light unless the brand can reverse its current misfortunes.
Frericks said stores "generally take sales data from April, May, June, July, and then based off of that data in that time period, they will reallocate shelf space." He added that if Bud Light sales continue to fall, Miller Lite and Coors Light will take over the shelf space – both are enjoying a boost since the Mulvaney ad campaign led to a Bud boycott.
JPMorgan analysts say that Bud Light's parent company's sales will end the year 26% down. The analysts say they do not expect the beer to recover, but the parent company disagrees and is responding to the crisis by tripling its marketing budget.
The downfall began when St. Louis-based Anheuser-Busch hired Dylan Mulvaney to front an ad campaign in April. Mulvaney, who is male but documents his "journey to girlhood" on TikTok, made a video in which he revealed new Bud Light cans with his face on them. This was a celebration of his "girlhood" he said.
Women's groups immediately called for a boycott, accusing Mulvaney of mocking and ridiculing women. In some videos, Mulvaney even pretends to be a young girl named Eloise and he caused an uproar when he filmed himself with tampons and wondered aloud if he should offer these to girls and women in female restrooms. He also said that "women" with male genitalia must be "normalized."
Copyright 2023, RepublicanView.org