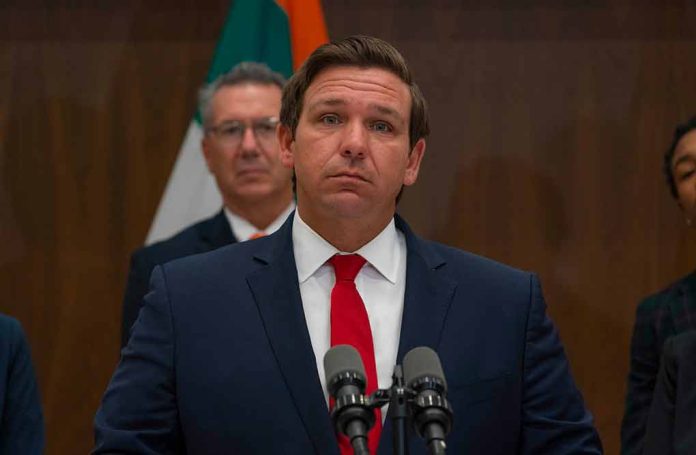 (RepublicanView.org) – Governor Ron DeSantis (R-FL) signed several new laws on November 13 to expand sanctions on businesses that cooperate with Iranian companies while also providing state funding to protect Jewish institutions.
Under the new laws, Florida will use $45 million to beef up security at schools, synagogues and other Jewish buildings. The move comes in response to a significant increase in reports of national antisemitism as the conflict between Israel and Hamas continues.
It will also increase fines against companies in the state that maintain business relationships with Iranian partners. They will be charged in addition to federal sanctions that are already in place. Some of the latest US sanctions target Iran's military programs, especially those related to drones and missiles.
The legislation will expand existing prohibitions to include Iranian companies that deal with technology, raw materials, and other spaces in the construction industry. DeSantis initially released the proposals within a few days of the conflict's beginning. He hopes it will strengthen Florida's stance in refusing business with terrorist states.
DeSantis has been an outspoken supporter of Israel since the surprise attack from Hamas on October 7. He praised the "March for Israel" rally held in Washington DC last week that attracted several thousand supporters. He has also helped fund the evacuation of refugees as the conflict intensifies.
DeSantis also criticized the Biden administration's involvement in Israel back in April, months before the surprise Hamas attack. He said the US government should respect Israel's right to set governance and foreign policy legislation for itself. Israeli Prime Minister Benjamin Netanyahu praised DeSantis by calling him a "friend of Israel."
Copyright 2023, RepublicanView.org