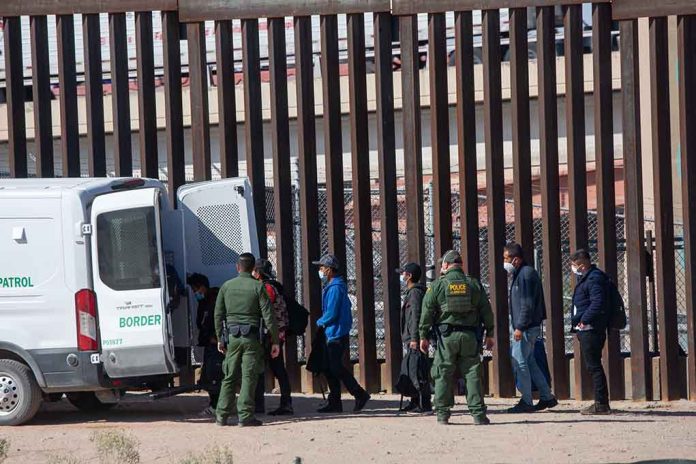 (RepublicanView.org) – Florida Governor Ron DeSantis said he will send resources to the Texas border to help ease the growing migrant crisis there. The Governor will send law enforcement agents as well as technical equipment to help Texas deal with the emerging threat.
"The impacts of Biden's Border Crisis are felt by communities across the nation, and the federal government's abdication of duty undermines the sovereignty of our country and the rule of law," DeSantis stated.
The Floridian said National Guard officers, boats, planes, and drones, will be sent to the Lone Star State. In detail, 101 Highway Patrol agents, 200 Department of law enforcement officers, 800 national guard soldiers, 17 unmanned drones, and ten sea vessels will be deployed.
Encounters at the southern border have climbed to 10,000 per day since the Title 42 legislation expired on May 17th. This law allowed border patrol agencies to expel migrants on health grounds without hearing asylum claims. Thousands gathered at the border in the days leading up to its expiration, and the situation has worsened in already overwhelmed border cities and counties.
Since Biden entered the White House, mass migration via the southern border has exploded. The Department of Homeland Security released a report on May 17th saying that 137,374 had entered the US during April. The figure is 87 times higher than April 2020, when Trump was in the Oval Office.
That figure does not include the estimated 60,000 who came across the border without detection and a further 50,000 who came under Biden's "parole pathway." The Department of Homeland Security describes the parole pathway as a method of entry to America for people "even if they are inadmissible or ineligible for other reasons."
Ron DeSantis is one of America's fiercest critics of the President and his failure to secure the border. Like Governor Greg Abbott of Texas, Mr. DeSantis has sent border crossers to sanctuary cities and homes of the liberal elite. Last year, he shipped a group to the affluent Martha's Vineyard in Massachusetts.
Copyright 2023, RepublicanView.org