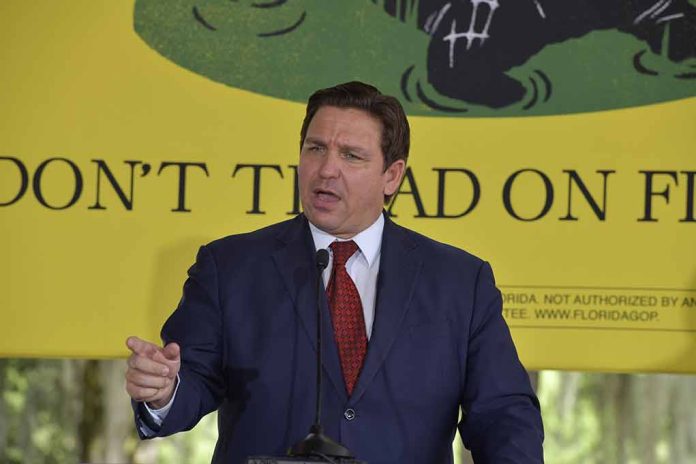 (RepublicanView.org) – A major donor to Ron DeSantis' Presidential campaign warns he won't donate any more money unless the Governor can secure additional support. Robert Bigelow, the biggest individual donor to the Floridian's Never Back Down PAC, is concerned about the candidate's right-wing positioning and his failure, so far, to eat into Donald Trump's commanding lead. He is also perturbed that DeSantis is failing to raise funds from other supporters.
"He does need to shift to get to moderates. He'll lose if he doesn't. Extremism isn't going to get you elected," Bigelow said, according to an exclusive from Reuters.
The hotel chain billionaire indicated that he disapproves of the recent decision to ban abortion after six weeks in the Sunshine State. The abortion issue also helped cost DeSantis the backing of donor Andy Sabin, who switched his allegiance to Senator Tim Scott in the wake of the Florida legislation and issues involving Ukraine.
According to Reuters, some strategists have suggested that DeSantis shouldn't have started campaigning to the right of Trump and should instead have courted moderates concerned about the former President's hardline stance on multiple issues.
Meanwhile, Ed Rollins, founder of the Ready for Ron PAC, has recently stepped down, saying he no longer had confidence in Governor DeSantis. Rollins has previously worked on campaigns for Ronald Reagan and Donald Trump and had thrown his weight behind DeSantis, but now says the Floridian is too flawed and doesn't "understand the game," according to The Rolling Stone. He said the Governor loses support every time he speaks and will continue to alienate backers as Donald Trump races toward the nomination.
Copyright 2023, RepublicanView.org