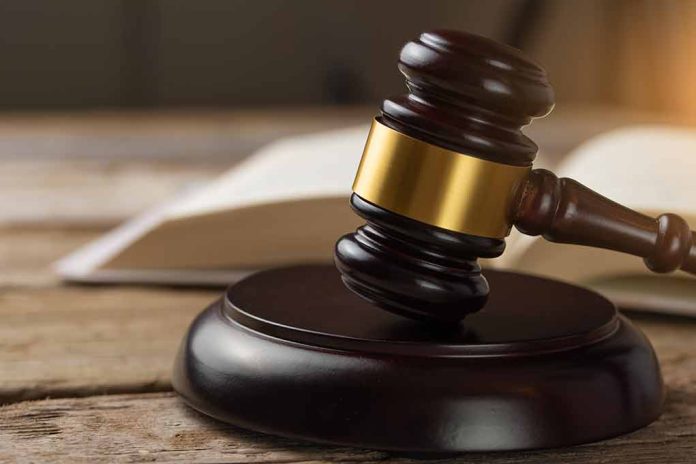 (RepublicanView.org) – In New Jersey, a panel on the US Circuit Court of Appeals ruled that parties could potentially file lawsuits against firearms producers under the state's "public nuisance" laws. The court did acknowledge, however, that it will be challenging to determine precisely what circumstances or conduct can justify a legal filing.
The public nuisance legislation was signed into law by Democratic Governor Phil Murphy in 2022, creating an exception to the federal Protection of Lawful Commerce in Arms Act, which protects the firearms industry from liability. The National Shooting Sports Foundation immediately challenged the law with the argument that it was unconstitutional, but the court dismissed the challenge, saying it is "premature."
Judge Stephanos Bibas, a Trump appointee, wrote that the National Shooting Sports Foundation was arguing that the law was violating the constitution, but "we see little evidence that enforcement is looming," according to Fox News.
New Jersey is among a group of states to institute laws that potentially open gun manufacturers up to legal challenge. A Colorado bill in February likewise attempted to oblige manufacturers to prevent people intent on harming themselves or others from acquiring firearms, but a number of provisions were stripped from the legislation by Governor Jared Polis.
In Washington in March, the Senate passed the Firearm Industry Responsibility & Gun Violence Victims' Access to Justice Act, which sought to hold providers and manufacturers liability if they failed "to establish, implement and enforce reasonable controls in the manufacture, sale, distribution and marketing of firearms."
President Joe Biden said in 2021 that if God granted him just one wish, he would use it to end immunity from liability for weapons manufacturers. The President said he would repeal the Protection of Lawful Commerce in Arms Act, a piece of legislation from 2005 that protects gun producers from liability for the actions of criminals. According to NBC News, Mark Oliva of the National Shooting Sports Foundation said, "He wants to drive us out of business."
Copyright 2023, RepublicanView.org