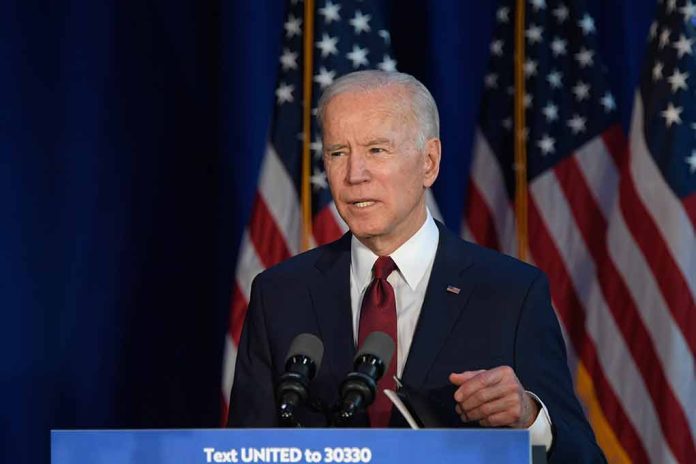 (RepublicanView.org) – President Joe Biden turned heads last week by reportedly discussing sensitive information about the Chinese spy balloon fiasco from earlier this year while at a fundraising event on Tuesday, June 20th. According to reports, he said that Chinese President Xi Jinping wasn't aware of the spy balloon or what it was doing when the US shot it down off the South Carolinian coast last February. He suffered a "great embarrassment" over the fiasco, according to Biden, who also took the opportunity to call the Chinese President a "dictator."
Government officials at the event were reportedly surprised by the president's revelation, according to the New York Times. The Times confirmed the alleged facts of the matter with an anonymous source in their reporting.
China wasn't happy about Biden's remarks, particularly his reference to Xi Jinping as a dictator. The Pentagon had no comment when asked by representatives from Fox News Digital, they instead referred them to the White House which didn't respond. Campaign representatives for Biden's 2024 bid also refused to address the matter when asked if it was proper for Biden to reveal the information during a fundraiser.
Biden had previously claimed the balloon debacle was more embarrassing than intentional when discussing Secretary of State Antony Blinken's recent sojourn to the communist state. China followed up after Biden dropped the balloon bomb on his donors, saying that Biden had infringed on its "political dignity."
Foreign Ministry representative Mao Ning called his comments "extremely absurd and irresponsible." She also suggested Biden was being provocative and that the Communist state was very dissatisfied and wished to express "opposition."
Biden has faced his own situation in the last week with reports of a sweetheart deal his Department of Justice allegedly made in order to settle his son's tax evasion and gun crimes.
Copyright 2023, RepublicanView.org