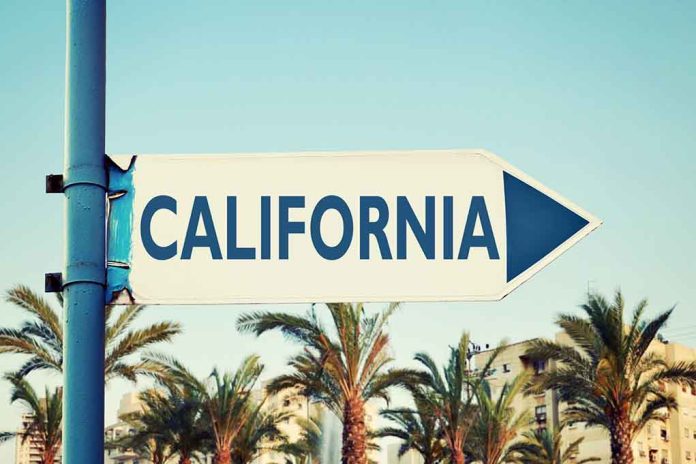 (RepublicanView.org) – The LGBTQ caucus of the California State Legislature is set to honor a member of the Sisters of Perpetual Indulgence – a drag queen group at the center of a scandal involving the LA Dodgers. The organization consists of men who wear flamboyant nun's habits and make-up and are known to mock and ridicule Catholic clergy and beliefs.
The LA Dodgers invited the Sisters of Perpetual Indulgence to its Pride Night celebration featuring a game against San Francisco. This prompted an outcry and the invitation was rescinded. LA Pride, the organization that oversees Pride month in the area, said they would pull out if the Sisters were not re-invited. The Dodgers backed down, invited the controversial drag queens, and apologized.
The State's LGBTQ Caucus announced it would honor a drag queen known as Sister Roma as part of its Pride celebrations. "For more than three decades, Sister Roma has been one of the most outspoken and globally recognized members of San Francisco's Sisters of Perpetual Indulgence," the statement from the caucus read.
Lawmakers and baseball stars spoke out against the decision to re-invite the group to the game's Pride event. Blake Treinen joined co-star Clayton Kershaw in condemning the Dodgers' decision to backtrack and apologize. On Twitter, Treinen said the group's performances were blasphemous and displayed mockery and hate toward Catholics. Kershaw added that his objections are not a reflection on Pride, or gay people, but of mocking religion, something he cannot approve of.
Florida's Republican Senator Marco Rubio echoed those sentiments. He wrote to Major League Baseball Commissioner Rob Manfred expressing dismay at the decision. The Senator said it flies in the face of the Dodgers' claim to be inclusive.
A group of gay men formed the Sisters of Perpetual Indulgence in San Francisco in the 1970s. Some praise them for raising funds and supporting charity work. Los Angeles Congressional Representative Jimmy Gomez sided with the drag queens and said a person can be both Catholic and support LGBTQ organizations.
Copyright 2023, RepublicanView.org