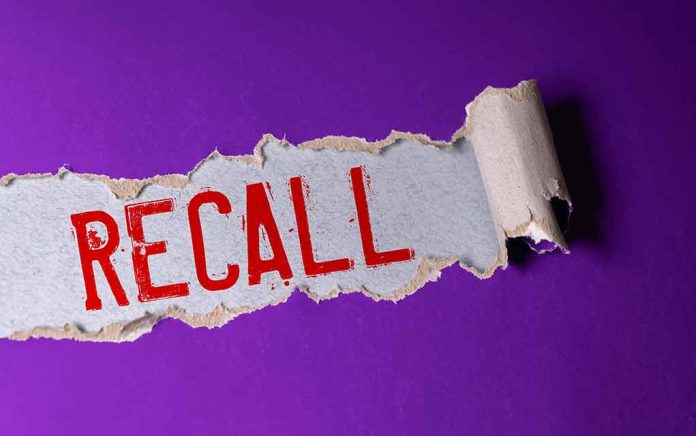 (RepublicanView.org) – KGR Distribution Corp. has recalled over 70 million candy products after a 7-year-old died from choking on a "rolling candy." The producer is recalling 145,800 units of its Cocco Candy Rolling Candy and 70 million units of its Slime Licker Sour Rolling Liquid Candy. Both contain a ball within a handheld plastic device – children suck on and push down the plastic ball to release the liquid candy. Experts have previously warned that if the ball were to become free, it could cause fatal choking.
The recalled products were sold between May 2022 and March 2023 on the KGR website and in stores across America. Consumers are advised not to eat the products and to contact KGR Distribution Corp. for a refund. The product was also sold on Amazon and other major online retailers for around $2.50, which will be repaid in full. No other injuries have been reported, but a statement from the Consumer Product Safety Commission said two further instances involving the ball dislodging from the holder had been reported.
The candies were produced in Spain and imported by Candy Dynamics Inc., of Carmel, Indiana, and the products affected are all from the Slime Licker range.
Another major candy recall in the US occurred last year when El Chavito announced that its Saladitos Dried Salted Plums and Saladitos Enchilados Salted Plums With Chili may have been contaminated with lead. El Chavito said it had not had any reports of injuries or illnesses but warned of symptoms including abdominal pain, vomiting, lethargy, irritability, weakness, behavior or mood change, delirium, and seizures.
Also in 2022, Ferrero issued a recall of Kinder-branded Easter-themed chocolates, which it warned had potentially been contaminated with salmonella. The US Food and Drug Administration (FDA) said traces of salmonella were discovered where the candies were manufactured. Symptoms include fever, diarrhea, nausea, vomiting, and abdominal pain in healthy people, but salmonella can be fatal to vulnerable groups.
Copyright 2023, RepublicanView.org