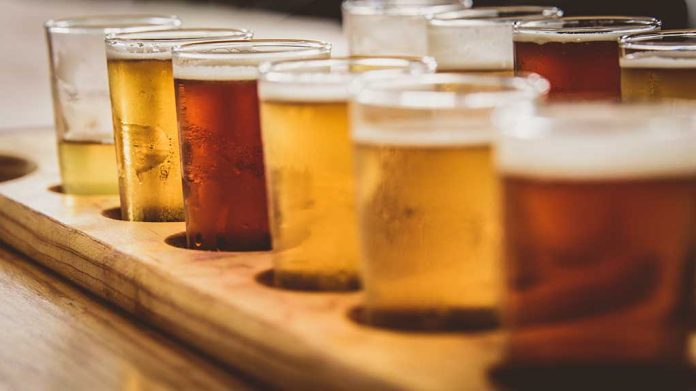 (RepublicanView.org) – The advertising agency that introduced Bud Light to Dylan Mulvaney is reportedly in "serious panic mode." Captiv8, a San Francisco-based marketing firm, helps companies to decide on promotion strategies and facilitates connections with influencers. While it did introduce Mulvaney to Bud Light, it's unclear how much it was involved in the advertising campaign that followed. However, an unnamed source said employees at Captiv8 are worried for their future.
Dylan Mulvaney is a male actor who began documenting his "journey to girlhood" on TikTok in 2022. His videos have millions of viewers but he is widely condemned for mocking and ridiculing women. The influencer also pretends to be a young girl named Eloise and uses children's toys. He provoked outrage when he recorded clips saying it is normal for women to have male genitalia and for placing tampons in his purse and speculating on whether he should offer these to girls and women in female restrooms.
The Bud Light scandal began when the beer giant contracted with Mulvaney to lead a new ad campaign. He made a TikTok clip showing new Bud Light cans with his face emblazoned on them. The backlash was immediate.
Online social media users disgusted at Bud Light's choice instantly called for a boycott of the beer. Celebrities such as Kid Rock added their voices to the campaign and the result was a massive drop in sales for Anheuser-Busch, the company that owns Bud Light, Budweiser, and other major beer brands. The St. Louis-based brewer's market value has fallen by a staggering $27 billion.
Other firms have signed Mulvaney and also faced immediate disapproval. Sportswear giant Nike used him to advertise a new line of women's clothes and social media users organized a boycott. Former Wimbledon champion Martina Navratilova and British Olympic swimming champion Sharron Davies publicly supported the condemnation of Nike. Davies described the decision to use a man to sell female clothing as a "kick in the teeth" for women.
Copyright 2023, RepublicanView.org