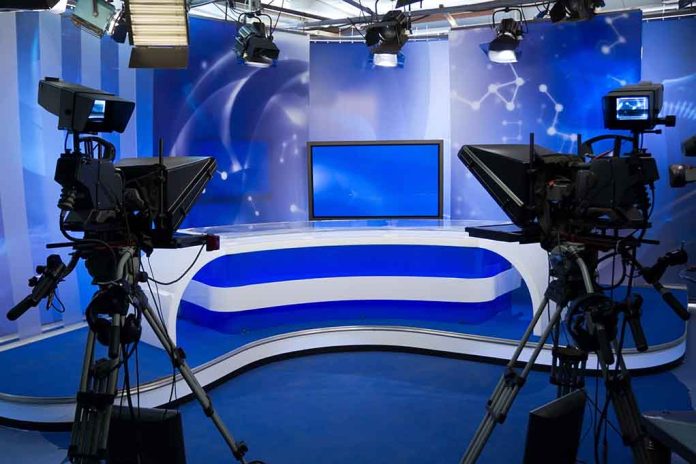 (RepublicanView.org) – Republican Presidential candidate Tim Scott told the hosts of ABC's "The View" that past messaging on the show has been offensive and dangerous. The South Carolina Senator was told by host Sunny Hostin that his life is an exception and not a rule and that most African Americans remain oppressed in the US today by what she called "systemic racism."
Senator Scott hit back with a series of examples of how black Americans have all the same opportunities as anyone else and that huge progress has been made in this regard. He appeared to dismiss the concept of "systemic racism."
This did not seem well received by the hosts, who can be heard questioning and justifying the decision to invite him to the show. The team of presenters interrupted the Senator several times and questioned him for turning his back on some while responding to the questions of others.
One media commentator described the confrontation as "The View's most bizarre interview of the year."
Systemic racism is a vaguely understood notion that purports that Western society reflects white superiority. It was dismissed as a "left-wing myth" by the latest candidate to throw his hat into the Republican ring – former Vice President Mike Pence. During a speech on June 1st in New Hampshire, Pence said it was time for the United States to discard the myth of systemic racism. "America is not a racist Nation—America is the most just, righteous, noble and inclusive Nation that has ever existed on the face of the earth," he added.
Pence declared that schools should teach children to take pride in their country, but are teaching them to be ashamed of their skin color instead. He was referring to "critical race theory" which purports that all black people are oppressed and all white people are oppressors. Several Republican Governors across the US have prohibited its teaching in schools.
Former President and Republican frontrunner Donald Trump said critical race theory is "divisive, anti-American, propaganda.
Copyright 2023, RepublicanView.org