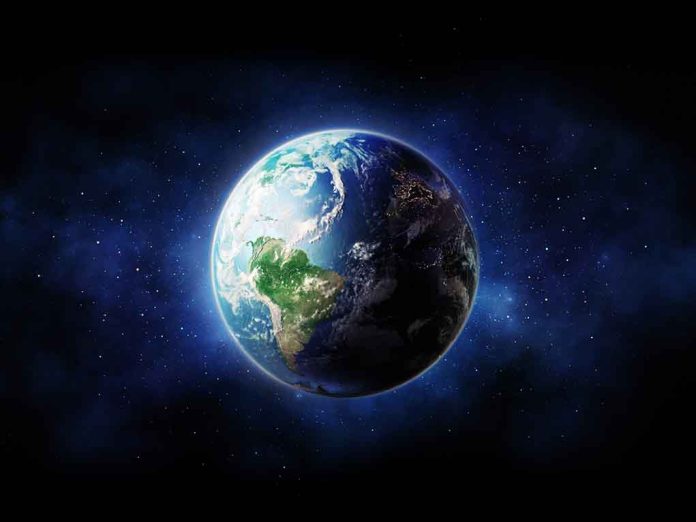 (RepublicanView.org) – Planet Earth is an awesome place, perfectly suited for all kinds of life. But over the past few hundred years, it's taken a beating. With everything from toxic pollutants to excess waste, the price of human progress has taken a toll on the environment. On April 22, 1970, the situation began to shift for the better. It became Mother Earth's official holiday! To this day, people celebrate the day and share ways to protect and improve the planet. Let's explore more.
A Cause for Concern
Why did Earth Day become a holiday in the first place? In 1970, Gaylord Nelson, a US Senator from Wisconsin, put together a demonstration to raise awareness about the environment, and the holiday launched for the first time. It became an annual global event when people can coordinate to do something good for the planet. Whether it's sharing facts about deforestation or the destructive nature of pollution, it encourages others to do their part.
The EPA works diligently to track and achieve national air quality standards through the Clean Air Act, controlling pollutants levels indoors and outdoors. It also shares science-backed studies to formulate viable solutions for better air quality.
In fact, ambient concentrations of ozone and carbon monoxide have dropped by more than 40% since the 1970s due to lowered emissions and implementing cleaner energy. Earth Day plays a significant role in encouraging everyone to do their part in reducing their carbon footprint.
A Day of Celebration
Much like Thanksgiving helps people focus their gratitude on their many blessings, Earth Day provides people an opportunity to celebrate the planet, the many different natural environments it offers, the amazing diversity available to us, the surprising resilience the environment displays, and the delicate balance in which it all exists.
Clean air, water and land are just the tips of the iceberg. The best way to celebrate is to get out and enjoy the great outdoors. Consider linking up with others at an Earth Day celebration parade or event that helps share statistics and tips on how to make the planet a better place.
Some people celebrate by doing something helpful for the environment. It could be planting a new tree each year or scheduling a roadside junk pickup with a local organization.
Earth Day in the Classroom
Schools across the globe love to celebrate Earth Day. It's essential to teach students how the environment might affect future generations. Teachers can use Earth Day as a teachable moment.
Educating students on the ozone layer and how valuable our water supply is are topics that work well in the curriculum. Growing and planting seedlings can be fun, educational ways to celebrate the day. Kids also love participating in nature walks and creating recycled art projects.
How the Movement Generates Change
Earth Day motivates global change, with over 1 billion people in over 193 countries participating. People want to do more than just take part; they want to make an impact. Here are ways to make a difference:
Try plogging — the art of jogging and picking up litter. Better yet, organize an event.
Make a bird feeder using recycled materials.
Go organic in your yard and garden.
Recycle everything you can.
Plant wildflowers and native species plants.
Go car-free, or carpool if possible.
Participate in Meatless Monday.
Turn off the lights for the day.
Incorporate clean, smart energy into your home.
Volunteer to help out at environmental agencies.
Of course, doing more and implementing lifestyle changes is vital for change. But for Earth Day, focusing on those 24 hours is just as important.
There are many ways to make the holiday monumental. Bringing awareness to protect the planet is something everyone can do. Small changes make a big impact. Celebrating the ground we walk on is the least we can do for our world. Sustainability is the key to survival. One small step at a time!
Copyright 2022, RepublicanView.org