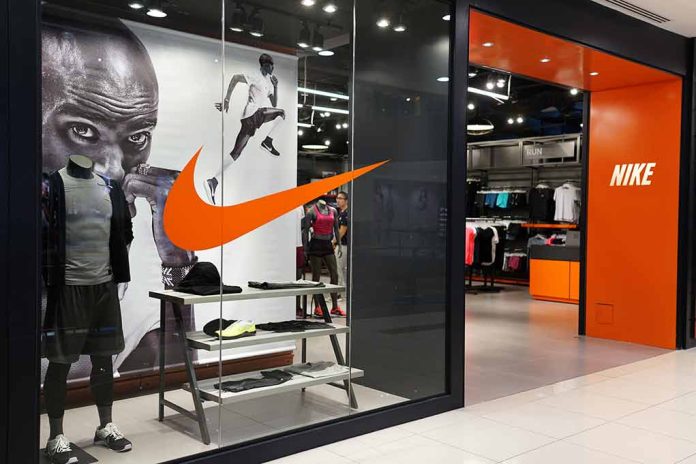 (RepublicanView.org) – Sportswear giant Nike is pulling the plug on plans to reopen a store in Portland, Oregon, after it closed in 2022 due to high theft rates in the city. The store closed last August amid a spree of brazen thefts, and a representative reportedly told Portland Mayor Ted Wheeler that "deteriorating public safety conditions and rapid escalation in retail theft" prompted the decision to shut the doors.
The Soul District Business Association – a local trade group – confirmed Nike's decision on September 8, and a statement from the global sports company said it was "considering future locations as part of this community's long-term revitalization plan."
In February, a Portland reporter said Nike had offered to pay off-duty cops to police their stores, but a shortage of officers meant the plans were unworkable. After the death of George Floyd in 2020, Portland cut funding to its police department. In 2021, the Mayor called for extra funding due to rising fears about crime.
According to a report from Fox News, authorities reported that homicides in 2021 were up by 83%. There were 72 murders in 2022, breaking the record of 66 in 1987. Theft, robbery, burglary, and shoplifting all increased, and hundreds of companies closed their doors or relocated.
Mary Landolfo shut her store last December. According to The Daily Mail, she put a sign in the store window that read, "Our city is in peril," and proceeded to state that there was no protection against crime in the city. She added that insurance does not cover all losses, and she only received compensation for the first three of fifteen break-ins.
District Attorney Mike Schmidt – elected in 2020 – reportedly prosecuted only half of the theft cases referred to his office in 2022. The rate in Portland's Multnomah County is far lower than neighboring Washington County, which prosecuted more than 90% of thefts, and Clackhamas, where the figure is 85%.
Copyright 2023, RepublicanView.org