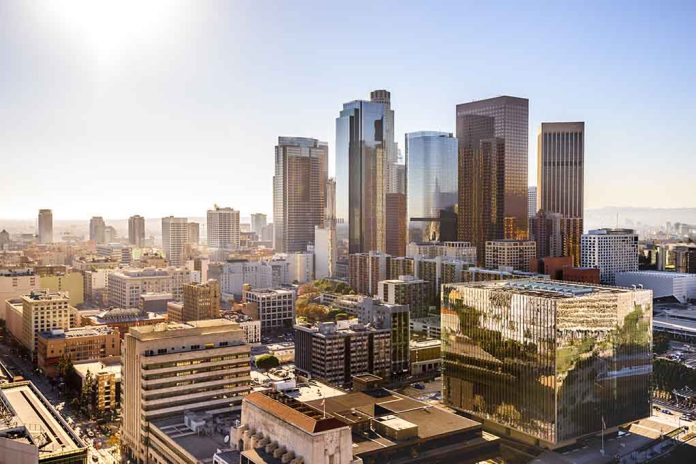 (RepublicanView.org) – Los Angeles groups are giving pipes and other drug-taking paraphernalia to homeless addicts while fatal overdoses soar. The Los Angeles Times reports that groups, including LA Community Health Project and Homeless Outreach Program Integrated Care System (HOPICS) are distributing items including needles and Naloxone – a drug that reverses the effects of opioids, including heroin and Fentanyl.
Proponents say the measures protect addicts from disease and overdose while building trust and offering a source of support. However, fatalities continue to rise. From 2019 to 2021, overdose deaths increased by 105%. As a result, funding to tackle the crisis was boosted to $31.5 million this year.
Some volunteers on the front line in the city's notorious Skid Row said the distribution of paraphernalia is not helping. One volunteer described it as "assisted suicide." The introduction of deadly Fentanyl, found in drugs including cannabis, has made the situation much worse. The problem is similar in San Francisco, where hard drugs are taken openly.
Residents in the liberal city increasingly complain about the use of heroin and other potentially fatal drugs in train stations and other public places. One former user said, "They're doing it more blatantly now. They know they won't get in trouble or get arrested."
The San Francisco Department of Public Health claims there are 470 drug users per square mile in San Francisco. Like Los Angeles, death figures are rising, as are reports of medical waste on the city's streets. Reports of discarded needles, for example, rose from 290 instances in 2009 to 6,363 in 2017 – an increase of 2,194%.
In terms of data and public opinion, liberal approaches to drug use have tended to make the problem worse. In Oregon, where drug use was legalized by way of a public vote, deaths from overdose rose by 58% between 2020 and 2021. A poll of the state's residents in 2023 found that a majority now believe the move was a mistake.
Copyright 2023, RepublicanView.org