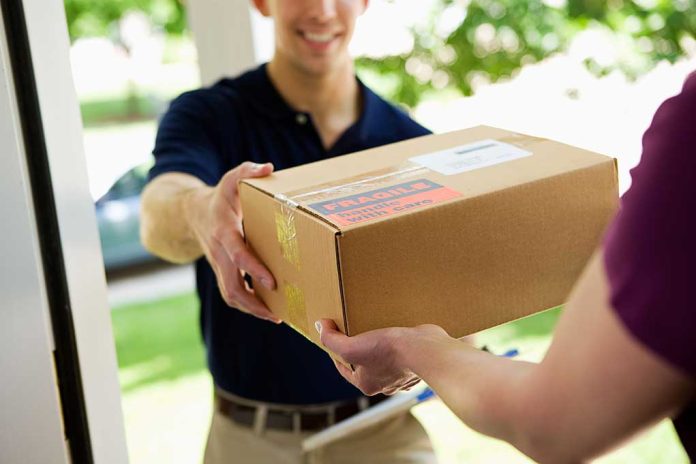 (RepublicanView.org) – Have a regular job, but need to make a bit of money on the side? You have options! Side hustles can help you pull in cold, hard cash in a way that's flexible enough to integrate with your existing schedule. Consider choosing one of these eight fantastic options and work as much or little as you like to bring more money in when you need it most.
Freelance
Use your specialized skills to work a few hours on the side by contracting out your services. If you work remotely, sites such as Upwork and Fiverr make it easy to apply to short-term freelance positions. Here, you can write, create, code, program, design, or contribute to someone who needs your creative or organizational talents.
Delivery Driver
If you have a reliable vehicle, you can spend your free time delivering food to homes in your local area for GrubHub, Uber Eats, or DoorDash. These companies are always looking for reliable drivers. You'll take orders, pick food up from restaurants, and ensure it reaches the intended destination safely. Recipients pay a small fee for your services, but many also hand over lucrative tips.
Grocery Shopper
The market for grocery delivery continues to skyrocket. During the pandemic, 79% of families switched to online grocery ordering. Through companies such as Shipt and Instacart, individuals can make enough each week to boost their income or even help support their families. Between the pay rate per delivery and the receiver's tips after services, this side gig is phenomenal for those who need a few extra bucks in the bank.
Sell Your Things
It isn't a secret: we all have older clothes, electronics, and household items that we don't use regularly. Sometimes, they sit in a closet or attic for months. Make those forgotten treasures work for you, instead! Sell them online and deliver them locally or ship them to the buyer through safe outlets like Facebook Marketplace, Poshmark, and Tradsey.
Ride-Share Driver
With a reliable car, you can drive around your community and chauffeur individuals who need transportation to their intended destination. Companies like Lyft and Uber let you safely and securely bring in a flexible income by driving others where they need to go.
Virtual Assistant
Virtual assistants are becoming essential in a world where more and more companies are shifting to a work-from-home standard. These talented individuals handle administrative and secretarial tasks ranging from answering telephone calls to setting appointments, drafting company memos, and so much more. The term "virtual" here means you can work remotely from home using a computer, smartphone, or tablet!
Dog Walker/Sitter
People adopted animals during pandemic lockdowns in droves. As people slowly begin to head back to work, many realize that their furry friends aren't receiving enough care and attention. That's where you come in! Hang ads at your local dog park or download the app Wag to begin walking and pet sitting dogs right away.
Tutor
Nearly all students need one-on-one help at some point. Online tutors help these individuals learn and grow their skills while setting their own schedules and deciding how many students to coach. Many continue working during regular business hours, tutoring only on weekends or at night instead. Parents are often willing to pay extremely well to get their children the help and tools needed to succeed in school.
Our society is accommodating side gigs more and more. No matter your qualifications, there is almost certainly a way to turn your time or skills into cold, hard cash. All you need is a car, a computer, or a specialized skill to help support yourself financially.
Copyright 2022, RepublicanView.org