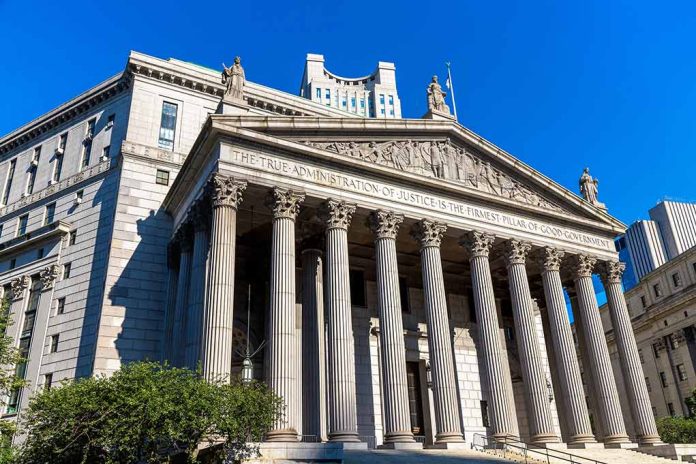 (RepublicanView.org) – Russell Brand, the controversial, quasi-conservative digital influencer, actor, and comedian, is facing another serious sexual abuse allegation from a former colleague.
The actress, whose name has not been released, accuses Brand in a complaint to the New York Supreme Court of assaulting her while they were filming "Arthur" in 2010. She also claimed that Brand was intoxicated and exposed himself to the entire crew shortly before the incident occurred. The accuser also said that she was only paid for one day of work despite working three days on the set.
The accusation follows similar allegations that began in September. Those accusations led British authorities to investigate Brand for sex crimes. There haven't been any arrests, although the investigation is ongoing. Several media outlets also conducted their own investigations.
YouTube responded immediately to the original allegations by demonetizing his videos. Brand is still able to post videos, but he will not earn revenue from them. His account currently has 6.7 million followers, an increase of about 100,000 since his account was demonetized.
Brand has repeatedly denied all the allegations on both YouTube and Rumble. Brand admits that he was promiscuous when he was younger but insists that all encounters were consensual. He has suggested the accusations may stem from another agenda in the works and cited several similar attacks against controversial figures as examples. He alleges it's related to content that he's published against mainstream media outlets and government officials.
Other controversial figures, including Andrew Tate, and Alex Jones, have either defended Brand or insisted that he has been treated as if he's guilty before it's been proven. Tate related Brand's experience to his own accusations of sexual misconduct, for which he and his brother spent months in jail without being formally charged.
Brand has been vocal in his opposition to high-profile Democrat leaders, including President Joe Biden. He has also used his platforms to promote the presidential candidacy of Donald Trump.
Copyright 2023, RepublicanView.org