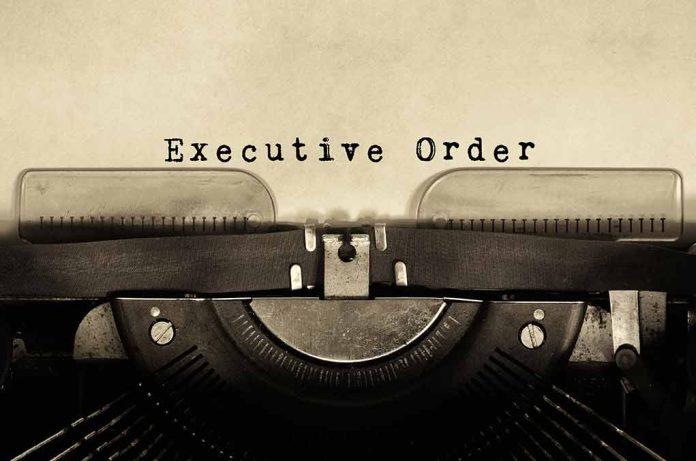 (RepublicanView.org) – Nebraska Governor Jim Pillen signed an executive order on August 30 aiming to narrowly define a person's biological sex. According to Newsmax, while the order does not use the word "transgender," it's generally understood that the order is meant to restrict transgender individuals to spaces based on their biological sex. It orders that state agencies refer only to males and females and that these terms reflect the reproductive systems rather than identity.
Pillen said it is his duty as Governor to protect women's right to privacy and to compete in sports with other women. The order mirrors a similar document produced by fellow Republican Governor Kevin Stitt of Oklahoma, who signed an almost identical order recently. Both papers define specific words and how these words must be used in the respective states. For example, "man" is defined in the documents as a person with a "biological reproductive system designed to fertilize the ova of a female." The word "woman" refers to a person "whose biological reproductive system is designed to produce ova."
When Stitt signed his order, he expressed his belief that attempts to make the definition of "woman" more "ambiguous" was harmful to "real women." Champion swimmer Riley Gaines was present when the order was signed. Gaines is well-known for her opposition to allowing trans women to compete in women's sports.
Gaines entered a war of words with Nebraska lawmaker Senator Megan Hunt following a speech she gave in the Cornhusker State describing what she argues is the injustice women face in modern sport. Hunt, in a response to to the speech, accused Gaines of being childish for not being able to accept losses in the the sport, after which Gaines shot back that she was missing the point.
Hunt also condemned Pillen's decision to sign the Nebraska order, writing on Twitter that should the order be enforced, federal funding could be pulled from the state. She also called the move part of his "ignorant and discriminatory agenda."
Copyright 2023, RepublicanView.org