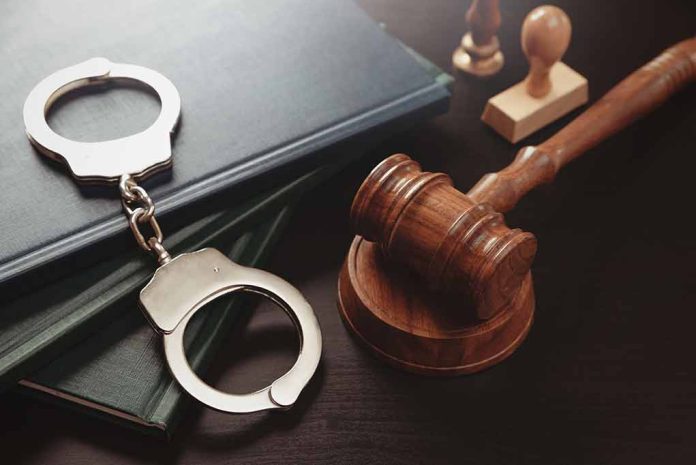 (RepublicanView.org) – Police have arrested a former Democrat lawmaker for possessing indecent images of children. Former Representative Stacie Marie Laughton, previously known as Barry Charles Laughton Jr., was detained on four felony counts of distributing pornographic images of kids and was allegedly sharing these images with a childcare worker.
Lindsay Groves used to work at Creative Minds Daycare in Tyngsborough, Massachusetts. She allegedly used the opportunity to take photographs of the children in her care, including explicit images of the children. It's alleged that she then gave these to Laughton. Groves took the pictures during bathroom breaks and when the kids were napping.
Police say there were around 2,500 text message exchanges between Laughton and Groves in which they discussed child pornography or shared images. The two were reportedly involved in an intimate relationship in the past. Police are holding both while investigations continue, but news network Boston 25 reported that the children involved were between 3 and 5 years old.
Laughton became a member of the New Hampshire State House of Representatives in 2012. She was among the first openly transgender people to get elected to a legislative body. She did not complete her first term because it was uncovered that she had served prison time for identity and credit card theft, but this is not the full extent of her criminal past.
In 2002, she was arrested for domestic violence and, a year later, for assaulting a woman. In 2015, Laughton was arrested again for allegedly making bomb threats to a local medical center. The former lawmaker blamed this on mental illness and said she did not seek to cause any harm. In 2021, another arrest followed – this time for abusing the 911 emergency system.
She stood for the Democrats again in 2022 and was re-elected. This term in office lasted only 15 days because an alleged stalking campaign against a female constituent came to light.
Copyright 2023, RepublicanView.org